The use or the sensibility of having your own Central Data Pool has been discussed a lot. However, when a transport company gets a certain size, the advantages of a Central Data Pool by next:urban technologies GmbH are easily explained: At least when you operate your own ITCS and become the cue ball of the ITCS manufacturer, the calculation example about your own Central Data Pool is no longer difficult.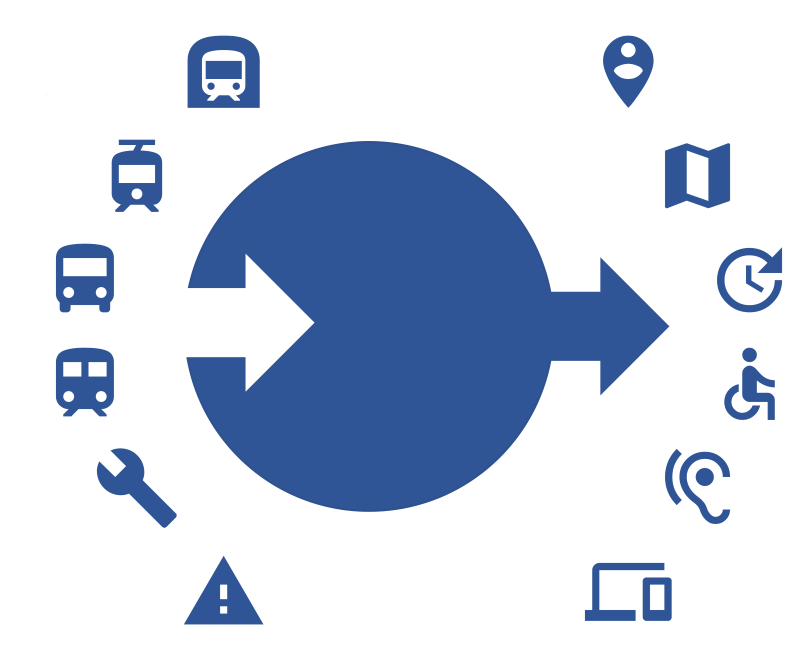 next: urban technologies GmbH received the order to reprogram the Central Data Pool of Wiener Linien in 2019. The project duration was one and a half years. In September 2020 the old Central Data Pool was switched off and the new Central Data Pool went into operation. Between 5 and 8 million different data queries are answered every day. The response time is between 0.1 and 0.2 seconds. All data from the outside world is available with high availability and high performance via the OPEN-DATA interface.
ITCS – and control over your own data?
ITCS systems are operational needs. Once you have decided on an ITCS manufacturer, switching to another manufacturer is an in-house effort and, as a result, an economic disaster. ITCS manufacturers are aware of this and they take advantage of this fact by charging a fortune for every little thing. An effective means of escaping this are Software solutions like to have your own data pool. Via the VDV standard, all data is mirrored in its own data hub and from now on the data pool functions as a link between other data sources and data consumers such as E-Paper displays.
Data pool and other data sources
Using the example of the Wiener Linien data pool, the data pool is enriched with additional data:
Import of all elevator and escalator faults
Import of real-time subway data
Daily import of the plan data for the next 7 days (backup for the ITCS)
Import of the planned incidents from an external incident management system
Standardized interface for all data consumers
Once all the datas are available in your own data pool, it is easy to make it available again in different formats:
Standardized interface for all DPI Displays
As a VDV server for various VDV clients
Export interface for GOOGLE Static and GOOGLE Realtime
in the form of its own open data interface (data interface for APPs)
As a central database for your own home page ome Page